From the mountains to the sea: the most varied one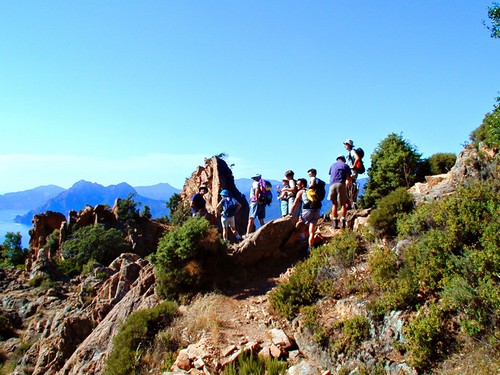 From the mountains to the sea... Everything is in the title! This tour offers a
great variety of landscapes
. It goes through every stage of vegetation, from the highest summits of the island to the sea, with a memorable finish in the Gulf of Porto, a UNESCO World Heritage Site.
On the program:
Corte
, the historical capital of Corsica, a short getaway on the GR20 with the visit of the Radule shepherds' huts, a day at the
Ninu Lake
– one of the most beautiful mountain lakes of the island - , medium mountain landscapes with chestnut groves, Corsican maquis, small mountain villages… and of course a lot of
daily bathing in rivers
.
The perfect tour for those wanting to discover Corsica at its best !
Mare e Monti: between maquis and the sea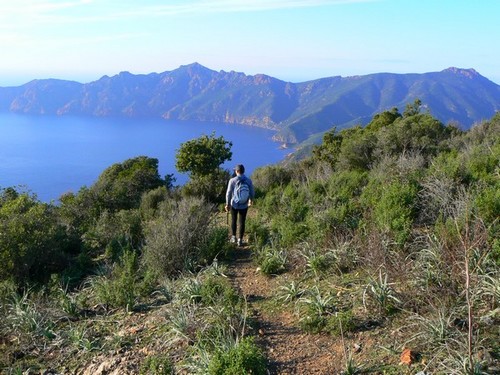 Between the sea and Corsican maquis, this hiking trail goes along the West coast of the island. Beginning in the north of Corsica, in the same village as the GR20 - Calenzana - this 10-stage trek ends in Cargèse.
We decided to choose the best and most beautiful part of the trek to create a 6-day itinerary:
Piana
and its "
Calanche
", the Gulf of Porto and its marine, the small
fishing village of Girolata
, only accessible by foot or by boat…
It is mainly a coastal hike with small detours in inland areas. You will also walk in a
UNESCO World Heritage Site
.
We also offer the possibility to hike on the
southern part of the Mare Mont
i, from Ajaccio to Propriano ; this 4-day hike is a easier one and could be good start if you're not an expert hiker.
Mare a mare: go south !
This itinerary full of charm, history and prehistory is a true immersion in the
Corsican culture
.
The original itinerary goes from Porto-Vecchio to Propriano ; we made the choice to add a true alpine touch, by crossing the spectacular
Aiguille de Bavella
, a must-see and a emblematic place of the Corsican mountains. Apart from the beauty of the place, discovering the massif of Bavella allows you to enjoy another kind of landscape on the Mare a Mare, which contrasts with the middle-sized mountains and the
typical villages of the Alta Rocca
region that you will cross along your hike.
This hike is one of the less difficult we offer (which doesn't mean it is easy!) and can be self-guided.