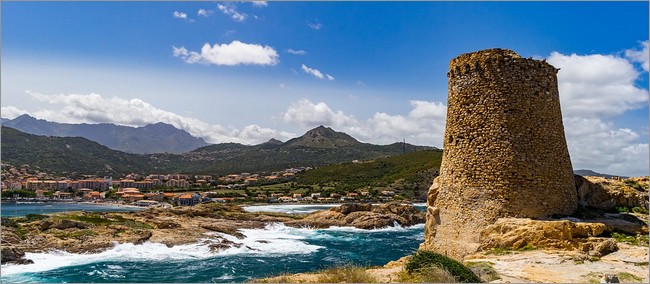 Corsica is a popular summer destination if you like to hike in the mountains or/and enjoy the sea life. By booking your trip early, you can choose the dates / departures that suit you best and benefit from attractive transportation rates. It is also much easier to book accommodation before and after your stay if required.

There are 4 airports in Corsica: you can choose to arrive to Ajaccio, Bastia, Calvi or Figari.
During summer, several companies organize trips from different European cities.

As a licensed travel agency, we can book flights to and from Corsica for you. However, we do not make this cheaper for you than if you order online. We therefore recommend our customers to book the flight tickets on their own.

You can reach Corsica from Nice, Marseille, Toulon or Italy. There are 3 shipping companies:
- Corsica Ferries
- Corsica Linea
- La Méridionale