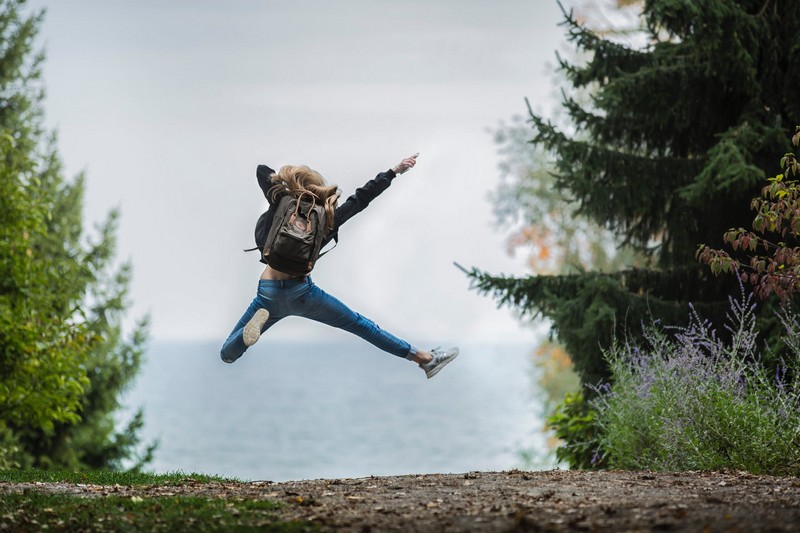 READY TO GO !

You planned it months and months ago, you thought about it days and nights and finally, here it is... Your trip is approaching and time has come to start packing your bag. Too afraid to forget something, or maybe too lazy to gather your equipment, we know you keep postponing the task. But one way or another, you will have to start packing. So to help you, we put together a list of must have travel items for your trip to Corsica.
CHOOSE THE RIGHT BAG
First things first, your bag. It is the most important element of your equipment, as it will determine how much equipment you will take with you ! Its capacity will depend on the duration of your hike:
- If you are going on the
GR20 South
or
North
, you will have to carry a sleeping bag and some change or clothes for some days, as the transfers of the luggage are only possible when there is a road access. In this case, we advise you to take a
40 or 50 liters
bag. Moreover, pay special attention to comfort: your bag needs padded and adjustable shoulder straps, wide lap and chest straps.
- If you are going on another tour, where you do not need to carry a sleeping bag or extra clothes, like "
From The Mountains to the Sea
" or "
Mare e Monti
", a smaller bag of
28 or 30 liters
is enough.
PICK YOUR HIKING/TREKKING SHOES
Your shoes represent a key factor of success for your trek. If you choose them wisely, they could lead you to the end of your trek. But on the contrary, if you are not careful, they may be the reason you will have to give up... Here is some advice on how to pick your trekking shoes:

- Given the terrain in Corsica (rough, rocky and steep), we recommend high trekking shoes to protect your ankles. But as we like to say, everything really depends on you and how you feel. If you are used to walk with low hiking shoes, and you think you will be more comfortable wearing your favorite shoes during the trek, do not hesitate. It is definitely better to walk with low but older and more comfortable shoes for you, than with brand new high trekking shoes that will hurt your feet.
In any case, the last thing to do is to come with new shoes: you must wear them on small walks before your trip, otherwise you risk getting large blisters from the very first day.
- For high mountain tours (like the
GR20
), choose so-called "trekking" or "hiking" shoes, with
intermediate stiffness (semi-rigid sole)
for a maximum weight of 1500g per pair. Indeed, the shoes must not be too heavy or you risk of tireing your legs and feet for nothing.
- For less demanding tours, you can choose "hiking" or
"walking" shoes
(less heavy and with a flexible sole).
THE ESSENTIALS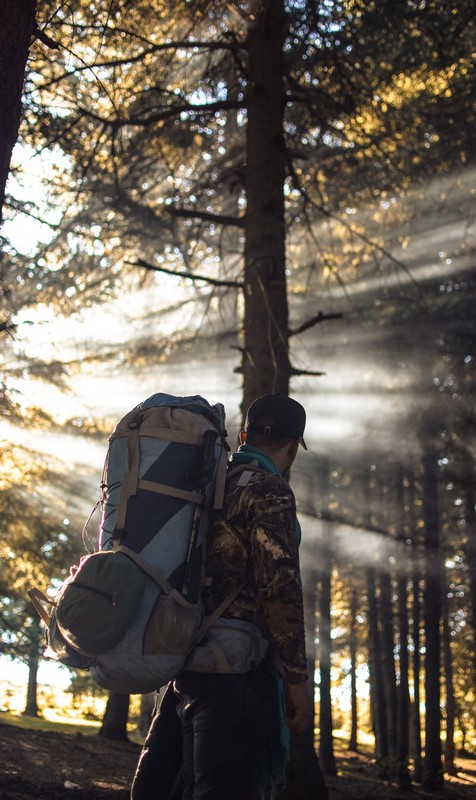 Ok, now that you have your bag and your shoes, here is a list of the travel essentials you must ABSOLUTELY have with you for your trek in Corsica :

- A rain jacket (for example Gore Tex)
- A fleece jacket
- Trousers, shorts, tee-shirts (avoid cotton tee-shirts)
- A swimming suit
- Light gloves and a beanie
- A sleeping bag (comfort temperature +5° or +10°). The most important thing is that it must be compact and light.
- A water bottle (1,5 litre minimum) or a camelback
- Sunglasses, sunscreen, lipstick
- A cap
- A light toilet bag and a towel
- A headlamp
- A pair of light shoes (flipflops, crocs...)
- Toilet paper
- Earplugs
- A small first aid kit (elastoplast band, antiseptic, analgesic and anti-inflammatory balm and your personal medications of course)
- Tupperware, cup and small cutlery for your picnics

- Poles: they are not mandatory, but are strongly advised on some tours (example: the GR20). If you are used to walk with poles, they could be very useful. But if you feel they will handicap you, do not take them.
ONE GOLDEN RULE: do not hesitate to test your equipment before your trip, it will ensure peace of mind during your stay !