The Verghellu is one of the most complete and amusing canyons that Corsica has to offer. Everything is brought together so that the shared experience is fun while remaining accessible to everyone (initiation level canyon). In 4 hours, all of the elements of canyoning are brought together: dives, toboggans, rappel and a long zipline. This is a mountain canyon where the clear water will amaze those who love nature.
No jump is mandatory. We remind you that canyoning is a sport of white water.
Thus, to know how to swim is compulsory.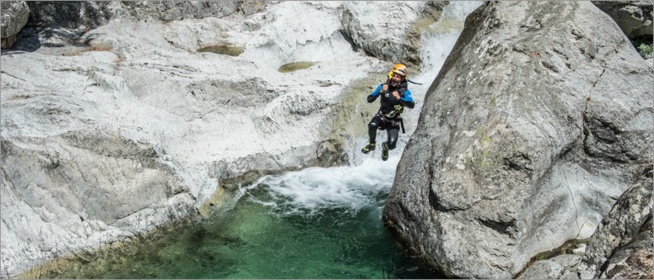 DISCOVER THE BARACCI CANYON


This canyon is scheduled daily in July and August.

Price: 50€ per person

Number of participants: up to 12 people
Difficulty: this is an initiation level canyon that does not demand any prior experience. A good physical condition is recommended in order to make the most out of this activity.
Age: from 10 years old
Period: from June to September
Duration of the activity: about 4 hours
Approach walk to the canyon: 20 minutes
Walk back: 3 minutes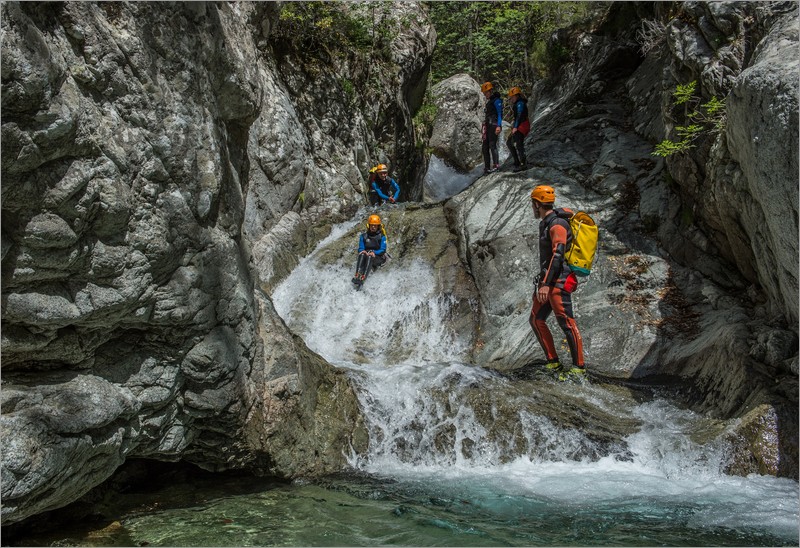 The canyon is situated in the Verghellu Valley, between Venaco and Vivario.

From Ajaccio: 1 hour 10 min
From Ile Rousse: 1 hour
From Corte: 15 min


The meeting place for departure is at the pont Eiffel (Eiffel bridge) between the villages of Vivario and Venaco at 9 am and 2 pm.