It is hard to imagine there is a haven of freshness so close to the coast... And yet, this canyon offers everything you need to spend a thrilling and exciting day in the coolness of the Baracci river. Slides, jumps, zipline and rappelling will ponctuate your descent!
No jump is mandatory. We remind you that canyoning is a sport of white water.
Thus, to know how to swim is compulsory.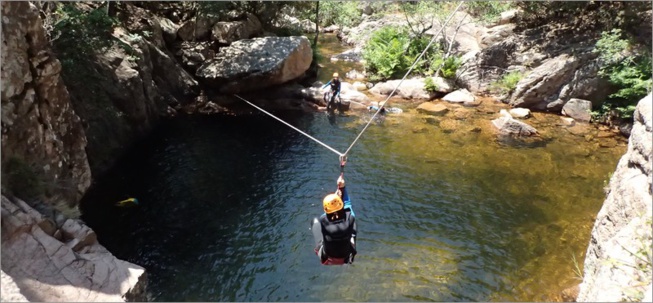 DISCOVER THE BARACCI CANYON


This canyon is scheduled daily in July and August.

Price: 50€ per person

Number of participants: up to 12 people
Difficulty: this is an initiation level canyon that does not demand any prior experience. A good physical condition is recommended in order to make the most out of this activity.
Age: from 7 years old
Period: from May to October
Duration of the activity: 2 hours 30 minutes
Approach walk to the canyon: 5 minutes
Walk back: 15 minutes
Rappel maximum height: 10 meters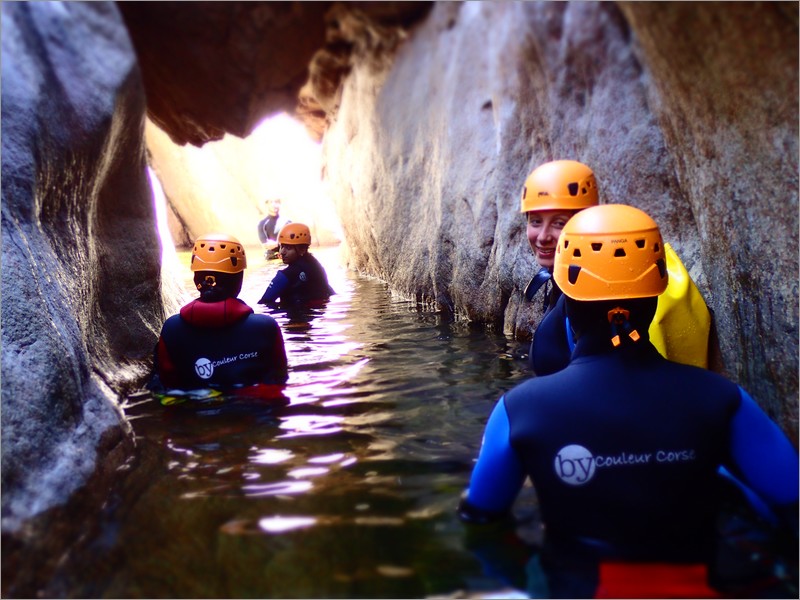 The canyon is situated in the region of Propriano.

From Propriano: 30 min
From Sartène: 45 min
From Porticcio: 1 hour 20 min


The meeting point for departure is at 8:30 am or 12:00 am or 3 pm on the road D557 at the kilometer 12 from the sea.