You go on your trip, with your family or your friends, without a guide. You are the ones managing your day along the way.
Discover Corsica, on the other hand, takes care of everything related to logistics: booking of accommodation, transportation, transport of luggage, meal, etc.
We provide you with a clear and comprehensive road book that will guide you precisely throughout your stay.
The tours we offer almost always follow the marked path. When this is not the case, the path is always visible and/or marked with cairn. The tour descriptions are adapted to the ground, and the level of detail depends on the quality of the marking and how difficult it is to follow the trail. Nevertheless, unforeseen things can occur when walking in the mountains. Self-guided tours are therefore only suitable for people who already have some experience in the mountains:

You are able to get your bearings with guidance material: maps, compass, altimeter, GPS, etc.
You take all the equipment necessary to your hike with you.
You know the basic actions to do before engaging in a hike: checking weather forecast, checking your hiking equipment, etc.
You know how to react if faced with an unexpected situation: bad weather, accident involving one of your fellow traveler, mistake in the roadbook, etc.
You know first aid rules.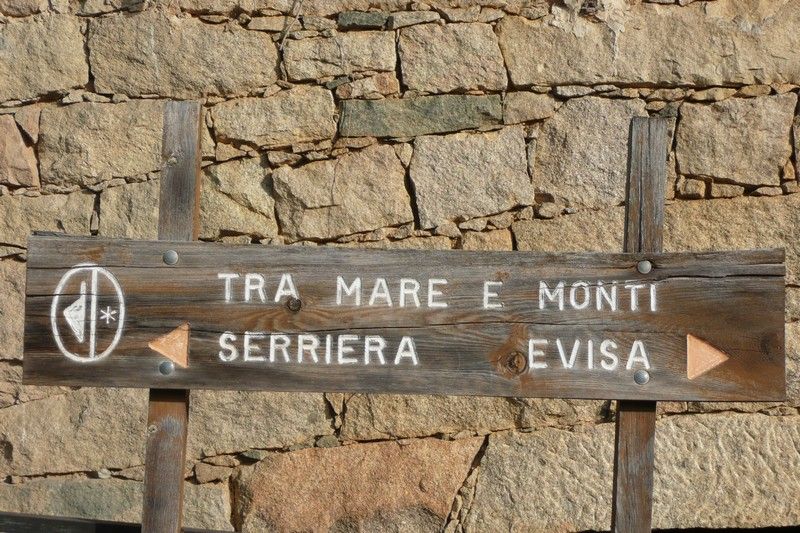 Strenghts and weaknesses of self-guided tours

Strengths

Self-guided tours are perfect for couples and small groups who don't want to attend a common tour with other hikers
You don't have to think about organizing your trip, we do it for you!
You only hike with a small backpack for the day, as Discover Corsica is taking care of carrying your luggage
You are your own master for the trip, and the only one managing your time and pace.
Weaknesses

You don't get to benefit from our guide's knowledge. Our guides are primarily friends of ours and share our quality requirements. They live in Corsica and know the nature, but also the history and customs of the island. They sometimes take you off the beaten track to climb a mountain peak, reach a lake or swim in "secret" creek in the river.
In case of unforeseen events (bad weather, injuries, etc.), you are the one that has to deal with the situation and make the right decisions.