Treasures of nature


Located in the heart of the island, the lakes of Melo and Capitello are two iconic symbols of the Corsican landscape. Part of the natural reserve of the Rotondo massif, these two glacial lakes give rise to the Restonica river, one tributary of the Tavignano.
The hike to reach first
Melo (1711m)
and then
Capitello (1930m)
will allow you to discover these two treasures of nature surrounded by impressive rocky mountains: a must-do in Corsica !
How to get there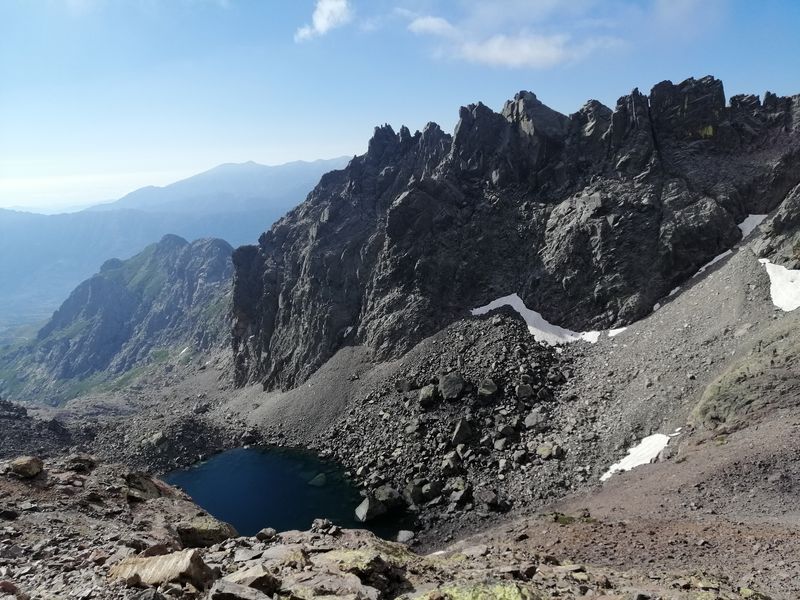 You need to count around one hour to reach the lake of Melo from the parking lot of the shepherds' huts of Grotelle. It is a pretty easy walk. However, you will encouter one or two ladders along the way to help you pass some technical passages. So even though the hike is not particularly difficult, please do not walk in your flip-flops and bring your sneakers!

The hike is totally accessible to children, and the lake of Melo is the perfect place to enjoy a picnic.
If you wish to continue up to the lake of Capitello, count around 45 minutes. But the path is a little more challenging than the one to reach Melo.

Fact about the lake of Capitello: it is the deepest lake of Corsica, with a maximum depth of 42m! Surrounded by peaks at 2230m, the lake remains frozen more than 8 months out of every year.


Viewpoint
But the best way to enjoy the two lakes remains the "Breche de Capitello", the highest point of the GR20 (2220m).
If you decide to join one of our groups on the GR20 North or the GR20 in 7 days for example, you will reach the Bocca a e Porte between the refuge of Vaccaghja or Manganu and the refuge of Petra Piana. Whether you arrive from the South or from the North, you have to put in some efforts to reach this point, but the view is so astonishing that you'll forget the pain almost instantly.
►
On a personal note, it is without a doubt my favorite part of the GR20. Reaching this outstanding viewpoint is definitely the reward you've been waiting for when ascending the 700m from the refuge of Manganu. From there, the panoramic view over the Monte d'Oro on your right, the Restonica Valley on your left and the two lakes underneath is breathtaking.


And it is also a famous spot for climbing lovers!