1) Weather
As a Mediterranean Island, Corsica benefits from a soft climate. Summer is hot and dry, with an average temperature of 25°C (77°F) during the day. These are the perfect conditions for a trek in the mountains! Nights are still fresh, but with a good sleeping bag and some warm clothes, there is nothing to worry about. Moreover, the island has one of the highest sunshine records in France !
2) The natural richness of Corsica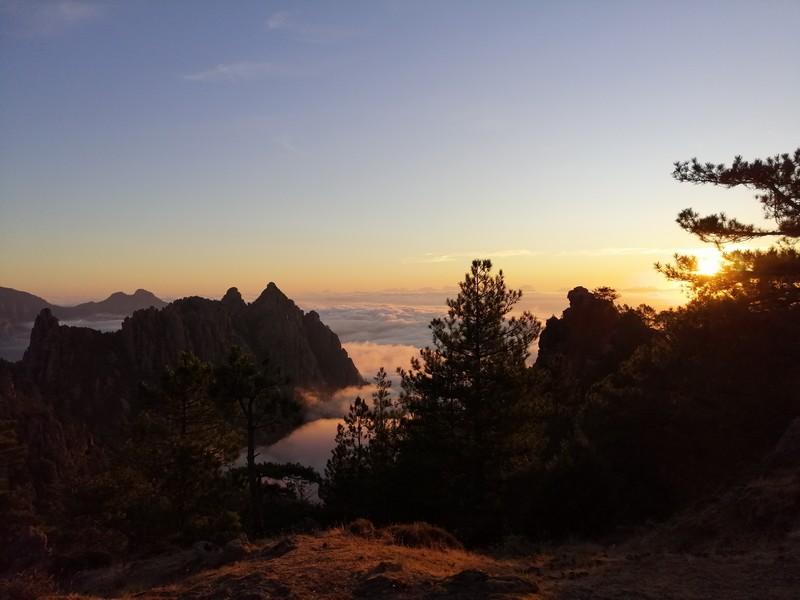 Corsica is one of the most beautiful island on the planet (based on objective criteria of course, not because I live there) and yet, outside of France, not so many people are aware of its existence. And we think it is a shame! The island has so much to offer: miles and miles of sandy beaches, impressive and magnificent mountains, a true playground for outdoor enthousiasts... Hiking, canyoning, climbing, horseriding, and more: there is an activity for everyone. Corsica is still considered as an unspoilt island, which has succeded in keeping its nature almost intact.
If you want to know more about Corsican culture, we invite you to read
this article
.
3) The mountains and the sea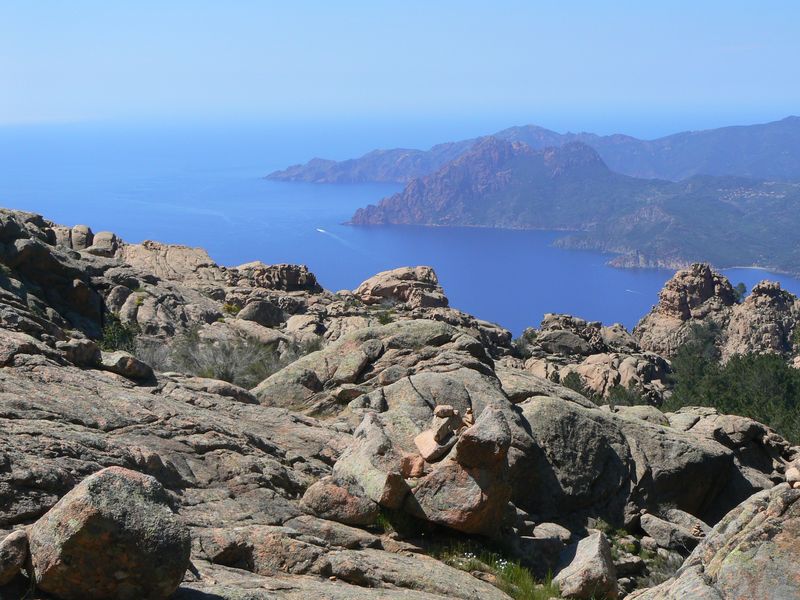 Corsica is one of the only places on the planet where you can ski and see the Mediterreanean Sea at the same time. During summer, the landscapes are even more beautiful. Some of our treks allow you to hike in the mountains with the sea on the background almost everyday. And all of our treks offer bathing possibilities during the day, so you can relax after so much effort.
4) Outdoor activities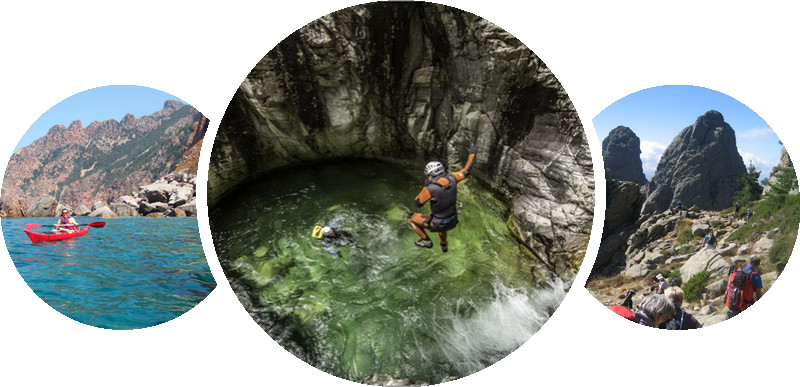 Corsica is known as a true paradize for outdooraholics. Whether you prefer nautical activities or land activities, Corsica is the perfect place for it. Surfing, scuba-diving, snorkeling, cycling, climbing... a great variety of outdoor activities is waiting for you.
Hiking is of course one of the most popular activity on the island - and for good reason. Corsica is home of the toughest trek in Europe: the GR20. 180km long, with a total ascension of 10 000m, it is reserved for experienced walkers. However, there are many other trails on the island that are accessible to everyone: from one coast to another, from the mountains to the sea... If you like to hike, Corsica should definitely be on the list of your future holidays.
5) It is France, but it isn't
Why wouln't you want to spend your holidays in one of the most beautiful country on the planet ? You may not know that, but Corsica is part of France. Yet, it has its own culture, due to its complicated history. Indeed, the island has been either French or Italian depending on the period of time. Even if Corsica has been French since 1769, it still retains Italian cultural elements, due to its historical ties with the Italian peninsula. Thus, coming to Corsica is the perfect opportunity to discover both the French and Italian way of life, and to dive into the unique culture that is the Corsican one.
So, what are you waiting for ?