In Corsica, it is hard to find a headland without its own Genoese tower. Out of the over 100 towers built during the 15th and 16th centuries, 67 are still visible today. Some of them only have the foundation walls, but many are beautifully restored and in perfect condition.


A BIT OF HISTORY

To protect themselves from countless attacks by the Moors, the Genoese authorities (who ruled Corsica back then) decided to build towers as a belt around the entire island.

The construction and guarding of the towers has not been all plain sailing. The local people were both responsible for constructing the towers and then recruiting and paying the guards. But the guards were so poorly paid that they often left their guard post, despite severe penalties.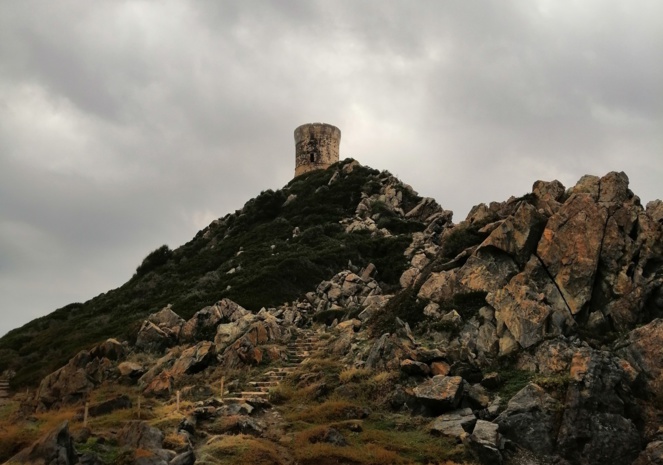 Each tower was continuously managed by two to six men (but usually two or three). Often poorly armed, their role was to keep a lookout and warn about hazards coming from the sea. When using signals such as fire or smoke, the alarm quickly traveled from tower to tower, as each tower could be seen at least from two neighboring towers. The people could thus quickly flee to the inland. In times of peace, the towers were used as customs.

ARCHITECTURE

The Genoese towers are cylindrical stone buildings that are 10 to 17 meters high and 6 to 10 meters in diameter (few of them are square, as the one in Porto, see below). They have three or four floors that are interconnected with ladders or stairs recessed in the wall. The entrance is located on the second floor, which is accessible only by a removable ladder.

The towers are an architectural emblem of Corsica. They are beautiful in their simplicity, and their stunning views makes them perfect destinations to end a hike (except in the hottest season maybe).